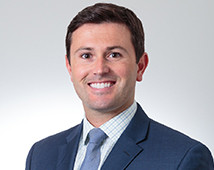 Dr. Michael C. Doarn is a board-eligible orthopaedic surgeon who has a passion for hand and upper extremity care. He practices full time in Sioux City, Iowa. He is an Ohio native and has trained in the midwest and the southeast. His procedural specialties include:
Nerve decompression
Hand, wrist, forearm and elbow fracture repair
Ligament and tendon surgery
Arthritis care
Arthroscopic surgery
Well versed in general orthopedics, Dr. Doarn is dedicated to educating his patients while providing the best care possible with the goal of getting them back to work and life. Dr. Doarn serves with Dr. Althaus in providing consultant medical care for the Sioux City Bandits.