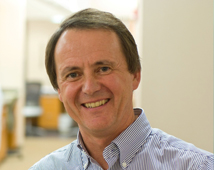 Dr. Kevin J. Liudahl graduated from Vanderbilt University Medical School in 1982 and performed his internship in general surgery at Vanderbilt University Medical Center where he also completed his residency in orthopaedic surgery.
Certified by the American Board of Orthopaedic Surgery, Dr. Liudahl is a licensed physician in Iowa, Nebraska and South Dakota. He founded Siouxland Orthopaedics & Sports Medicine Clinic and is a fellow with the American College of Surgeons.
In addition to leading lectures and presentations around the region, Dr. Liudahl has published research in The American Journal of Sports Medicine and other medical publications. He has also been a professor in the Department of Surgery at the University of South Dakota School of Medicine.