Mission Statement:
Provide high-quality healthcare that is affordable to the residents of Siouxland.
Values:
Highest Quality
Lowest Cost
Efficient Operations
Personalized Service
Goals:
A place that patients choose for their care.
A place where physicians want to practice.
Insurance companies and employers seek us as the preferred value-based provider of choice.
Objectives:
Build a team of highly talented professionals who will strive towards continuous improvement and performance excellence in everything that we do.
Achieve a level of satisfaction that will motivate patients to want to tell their family and friends about us.
Uphold integrity and a commitment to improving the strength of the healthcare delivery system in our community.
Comfort
Patient comfort is critical to us and to you. In addition to the warm, comfortable design of the center, our highly trained professional staff makes sure that every outpatient surgical experience is centered around you, the patient.
Children Friendly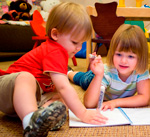 Pierce Street Same Day Surgery is ideal for pediatric surgery. Children are comfortable with our warm and personal setting. Our staff offers attentive individualized care for children. Parents stay with their children right up to the time of surgery, and re-join them in their own private room.
Patient Satisfaction
We enjoy an outstanding record of patient satisfaction which is reflected in our positive survey responses. Patients appreciate the follow-up phone calls from our nursing staff and the friendly environment our staff helps to create.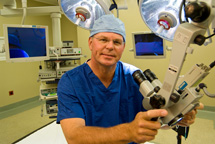 Advanced Technology
Our spacious surgical suites feature advanced endoscopic equipment which allows our surgeons to perform less invasive procedures and patients to experience faster recovery.
Ownership
St. Luke's Regional Medical Center and community physicians have a financial interest in Pierce Street Same Day Surgery.
Read more about Ownership Interest.
Ambulatory Surgery Center
Pierce Street Same Day Surgery is like a hospital in many ways. We provide quality care, exceptional doctors and nurses, and a long list of available procedures and treatments. We take it a step further by providing highly personalized service, privacy, and a healthy respect for your time and out-of-pocket expenses.
There is definitely a time and a place for hospital care. However, when you have a choice, same-day surgery centers like Pierce Street offer transparency, affordability, and efficiency. We believe your personal health shouldn't come at the expense of your financial one, and we believe a shorter hallway is the fastest road to recovery.
Learn more about ambulatory surgical centers and why we are proud to be Sioux City's choice in same-day surgical care.